Few people know how difficult it is to build a home. They do not realize the many steps it takes to make one. There are many different choices when building homes. No two houses are exactly alike, so there is no single way to go about it.
The architect is the one professional who has the education, training, experience, and vision to help you through your whole design and construction process. They will help you understand what you want to build and give you good advice on how to get the best deal for your investment.
Architects see the big picture. They don't just design walls under a roof. They create total dynamism that includes everything from the inside to the outside of a building.
If you are remodelling, adding on, or building your home from scratch, the architect can help you. They will work with general contractors and other construction professionals to make sure that the project is well-designed and meets your needs.
Architects Clear Complexities
Most building projects start with a want or need. "I need more shelf space in my kitchen." Or, "We need a new room for our children." But how do you make that into space?
An architect can help you solve problems in creative ways. They have a broad understanding of design and construction, so they can show you alternatives and options that are not on your mind.
If you want more room for your family, an architect can show you how to make it bigger. If you don't know how much your business will grow, the architect can design an office that meets your needs now and tomorrow. An architect looks for ways to best utilize your funds.
Architects are cost-effective
The architect's services are not an added cost to the project. They are a wise investment for the money that you spend. They can cut any extra costs.
A well-planned project will be easier and cheaper to build. Designers plan the project with you. As your ideas change, you can make changes on paper instead of when construction is happening. The designer will do detailed drawings that help the contractor price and build your home more accurately.
Buildings can be designed to be more energy-efficient. An architect can make the building to let in the sun, make it naturally lit inside. That will save you money on your lighting, ventilation and electric bills over time.
Architects can help you to create plans for your home builder that match your budget. Architects also make drawings and specifications that will be used to get bids for building materials for your project.
An architect can help you finalise materials and finishes that are durable and beautiful. They work to stay up to date with advances in roofing, brickwork, floor tiling and paint finishes. This means they know the right choices for your project.
Good design complements selling. When something is well designed, it will be worth more. People want to go into stores that are well-designed. Good design makes the work environment better and people will want to be there.
Architects bring simplicity
The building is a long process that may be difficult to cope up with. This is because it can affect your peace of mind. The architect helps you through this, by making it as easy as possible for you.
If you need extra hand for your project, the architect can help. The architect is an expert with building codes and laws. The architect can find qualified construction contractors for your project. They will go to the construction site to make sure that the builders are following the plans and specifications for your project.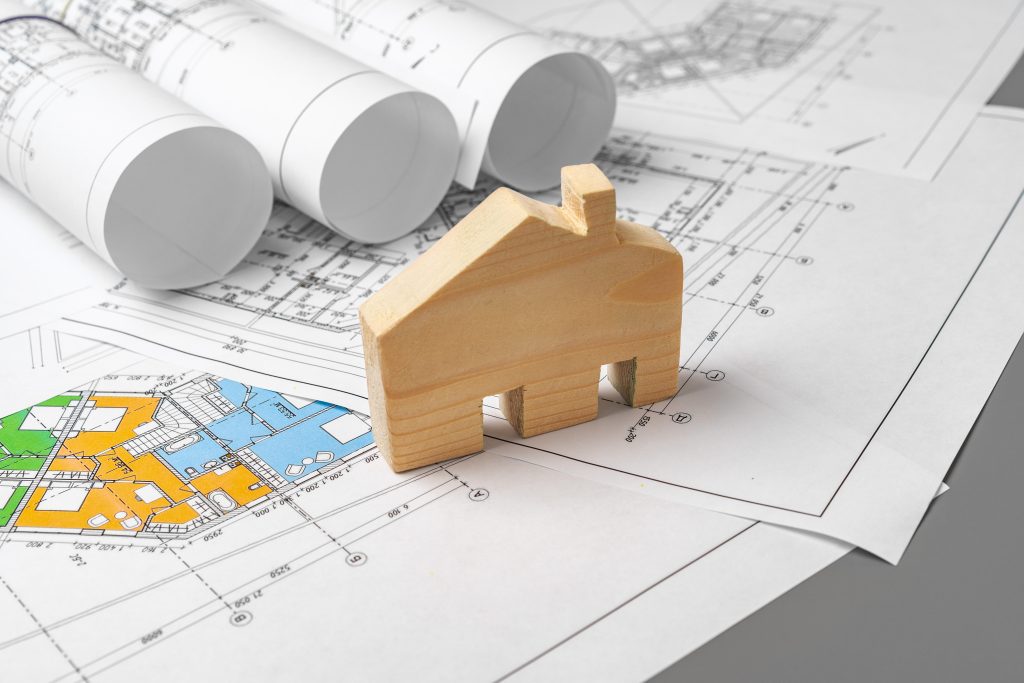 Is it difficult to find the right architect?
If you have a project that requires engineering or other design services, the architect can work with them on your behalf. The architect will sort out complex building codes and zoning laws. They can help you find contractors to build your project based on your requirements. The architect goes to the construction site to make sure that they are building it how it should be built according to plans and specifications.
Understand your requirement
First, you need to think about your building needs. Do you need more space or not? What will happen in that space? How much can you pay for the project?
Do you want to finance it on your own or with help from someone else? Will you do some of the work yourself too? The architect can answer your questions if anything is unclear.
How to contact architects?
Start gathering names of architects. Find out who designed projects you like in your community. Ask friends, relatives, acquaintances, or the research on the web. Research to verify if the architect is a member of The Indian Institute of Architects (IIA).
Membership in the IIA means that their work follows an ethical code and they have access to other resources like professional networks.
Call the firms on your list. Tell them about your project and ask if they can do it. If they can then ask for literature that tells you about their qualifications and experience. If the firm cannot take on your project, ask them to recommend another company that can help you.
Interviewing an Architect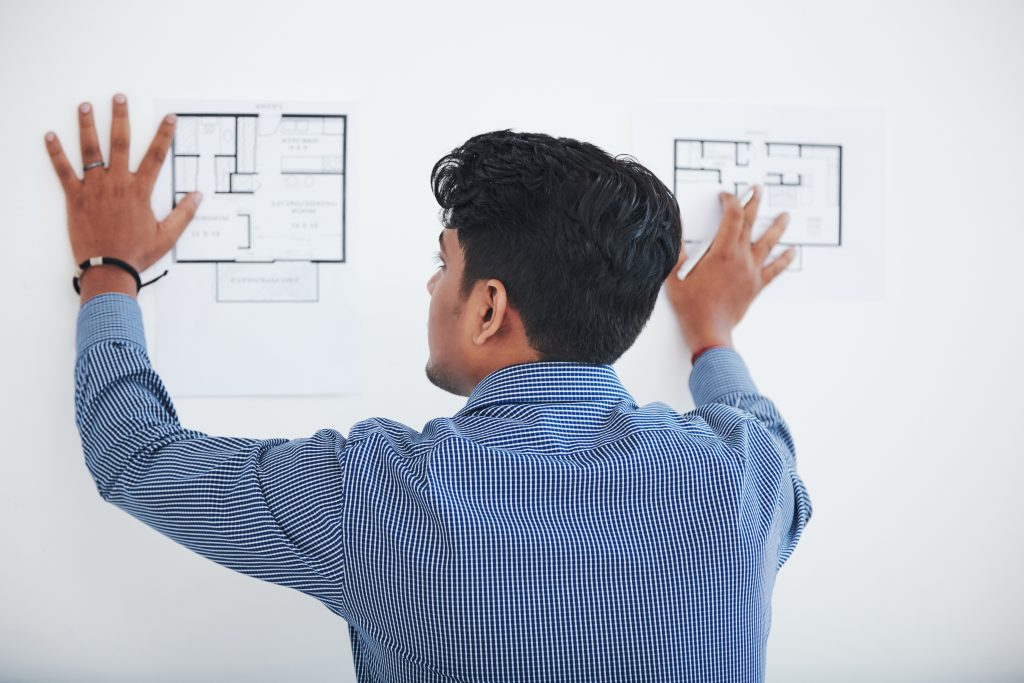 Feel good factor
The interview is important because it gives you a chance to meet the people who will design your project. You want someone that feels the same way about things. Remember, you might be working with them for a long time.
The initial meeting might take place at the architect's office. It is helpful because you can see where the work will be done. You can also have the meeting at your home or office if that is what you want to do.
The architect can learn more about your needs and requirements before they start working on the project, depending on what feels right to you. Ask them before the interview if there is a fee for this service – some architects won't charge anything for this meeting but others may charge a small fee.
Ask questions during the interview. How busy is the firm operating? Does it have enough people to do your job?
Ask if you can meet the person who will actually design your project.
What is this architect's design philosophy? How does this architect want to approach your project? How interested in your job is the firm?
Talk about what you want to spend on this job and find out how much money would be needed for this project. You should also ask for references from past clients before making a final decision.
If you don't understand something the architect says, ask for an example or clarification. If you feel intimidated or if the architect doesn't explain things in a way that you can understand, they may not be right for your project.
Final decision
When you are choosing an architect for your project, it is important to pick one that you trust – someone who is right for the job. It's not like buying a car or new appliance, where you can see what it looks like and test it out. The architect provides professional services but not a product.
You will know when the right architect is chosen because they provide judgment, technical expertise, and creative skills at a reasonable project cost to help make your project come true – fitting your needs as well as your dreams.
Architects Plans cost
Architects can charge clients different amounts for their services. Some architects set the price based on the type of project and what they do for you. Other architects fees can be a flat fee or an hourly rate. It depends on what you want from the architect.
Architects can also charge you per square foot. When you are deciding payment terms, talk to your architect about what they would recommend for your particular project. The basis of their payment is determined by the two of you and the amount is based on the agreement that you make together.
Team Integrity
In order to have a perfect building project, the client and the architect need to work together. The client should take an active role in decisions, not just let a spouse or business partner decide it for them.
Designing a building can be exciting, satisfying, and positive. You want the architect to have some control over the project. But if he or she has too much power, then you might not like what your home will look like and how it will be built. Make sure to discuss your concerns with the architect before starting to make any big decisions about which designs you like best and whether he or she should be allowed to do certain alterations in the design.
Document everything
Once you have found an architect, you can write down the terms of your agreement. You will need to agree on the scope of work, services, schedule and construction budget. You will also need to agree on how much they will be paid. The IIA has many standard contract forms which are used by people in the business.
Mind Map towards Building Your Dream
Construction management and design projects can take a long time. Typically they go through six steps, but on some projects, the steps may be combined or there may be more of them.
STEP 1: Determine your actual want
The owner talks with the architect about what they want and need, and how much it will cost.
STEP 2: 3-D Design
An architect can draw a plan of your home (on paper or software). They do this before they build it. The homeowner approves the idea first, and then the architect builds it.
Step 3: Refining Design
The architect prepares more detailed drawings to show other parts of the house. The floor plan will show all the rooms in the correct size and shape. The architect also makes a list of major materials and finishes for each room.
STEP 4: Document Construction
The homeowner has to approve the design before the architect can make drawings and specifications for the contractor(civil engineering). The contractor will use these drawings and specifications to figure out how much it will cost to build the project.
STEP 5: Choose your Contractor
The homeowner chooses the contractor and hires them. The architect can help you in these cases. They can help you make instruction documents and influence end pricing.
STEP 6: Monitor Construction
The contractor builds your home or addition. The architect is there to help you build the house correctly. You can have the architect there to make sure that everything goes according to plan, and they will approve of things being paid for. They go on visits so they can see if construction is going okay, and they keep you informed about what's happening with your project.